Mark Conway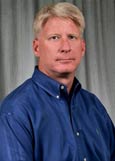 Mark is a passionate leader in the home building and community development industry. With more than 27 years of experience in the residential development and homebuilding business, he has developed a proven reputation for integrity, exceptional quality and results. Mark manages the organization's Georgia operations with an inspiring work ethic and commitment to building a quality team; an efficient client process and an outstanding product. Mark leads the Acquisition, Expansion, Marketing, Sales, Purchasing, Production and Service efforts. Before joining New Leaf Custom Home, he served in operations and management executive roles for Post Development, John Wieland Homes & Neighborhoods, Beazer Homes and David Weekley Homes. Mark graduated with honors from Michigan State University with his Bachelor of Science in Building Construction Management and is a current member of the Urban Land Institute (ULI) and the local Chapter of the National Association of Home Builders (NAHB). Mark lives in Madison with his wife Tracey and five of their children.
Bob Hatfield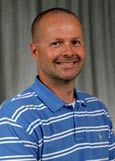 Bob is the Area Manager for our Lake Oconee Business. He has spent the last 8 years building custom homes in the Lake Oconee Area while driving process improvement and strengthening quality control measures. Bob is a passionate leader that leads by example. Bob has built numerous award-winning show homes including the Southern Living Idea Show Home; Links Golf Magazine Show Home; Ideal Living Magazine Show Home and Travel & Leisure Magazine Show Home. He has also had the opportunity to work directly with some of the top residential architects from around the country. Over the past several years, Bob has obtained professional designations through the National Association of Home Builders including CGB, GMB, CGP, MCGP and EarthCraft Builder. Bob was the first builder in the State of Georgia to obtain the Master Certified Green Builder designation. He is licensed through the State of Georgia as a Light Commercial/Residential Builder. Prior to joining New Leaf, Bob owned and operated his own construction business in Kentucky specializing in custom home building. Bob lives in Reynolds Plantation with his wife Charity and their two children.
Peter Field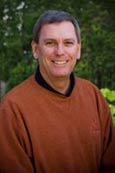 Peter joined the New Leaf Custom Homes team from his position as Sales Executive for Reynolds Plantation Realty, LLC. Peter manages the selection and sale of custom or portfolio homes for new clients that choose New Leaf Custom Homes as their homebuilder. Peter brings over 27 years experience in manufacturing and custom engineered solutions for a broad client base, as well as more than 8 years experience in residential home and land sales. Peter has an undergraduate degree in Economics, a Masters Degree in Business Administration, and is a private pilot. Peter is a licensed Real Estate Broker in Georgia, Florida, South Carolina and North Carolina. Peter lives in Reynolds Plantation with his wife Adair.
Roger Cerasoli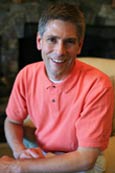 Roger is responsible for the management of new product development, design and customization of architectural plans along with design related market research. Roger interfaces directly with the client to create personal custom plans or personal modified portfolio plans. He is also involved in new site evaluations and interfaces with jurisdictional planning, zoning and permitting authorities. Prior to joining New Leaf Custom Home, Roger owned and operated Keystone Design Associates where he offered a variety of architectural design services to builders and individual clients. He also was the Director of Architecture for Atlanta based John Wieland Homes and Director of Design Review for Peachtree City Development Corporation where he co-founded Magnus Homes. Roger has been a professional member of the American Institute of Building Design since 1996, and a Certified Professional Building Designer since 2005. He served as Vice President of the Georgia Society of AIBD for two terms and currently serves as Secretary. Roger is a graduate of the University of Pennsylvania with a degree in Architecture and a concentration in Spanish language.